Videokonferenz-Server
Online-Meetings sind in aller Munde und Produkte wie Teams©, Zoom© & Co. erfreuen sich großer Beliebtheit. Offen bleiben meistens die Fragen nach Datenschutz, DSGVO und wer hat Zugriff auf die Inhalte?

Wir bieten ihnen einen fertig konfigurierten Konferenz-Server mit der freien Software von BigBlueButton™ und Greenlight™ zur Miete an und dabei entscheiden Sie, wieviel Leistung sie benötigen.
Bei allen Servern gilt:
Serverstandort ist Deutschland
Zugriff auf die Daten haben nur Sie und wir als technischer Dienstleister
Monatlich kündbar
Interesse? Wir freuen uns über Ihre Anfrage!
Konferenzserver
Eine Extra Implementierung und oder umgehen wäre nicht gerade das was wir suchen.
Wäre schon zu wissen ob es im allgemeinen geplant ist den Konferenzserver zu überarbeiten oder es möglich sein wird in Zukunft Regeln zu tätigen quasi:
Wenn ein externer Anrufer auf dem Konferenzserver anruft kann er keine NEUE Konferenz erstellen sondern nur einer existierenden beitreten.
oder
Wenn ein externer Anrufer versucht eine Konferenz zu erstellen kommt eine Abfrage vom Moderatorenpasswort.
Simms International
Upgrade your server RAM with Simms to deliver greater performance for cloud users, taking the speed of real-time applications to larger scales and accelerating your virtual machines. It's of vital importance that businesses upgrade as technology becomes more demanding so your memory can support your systems and users.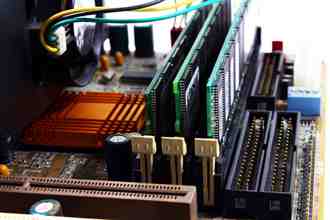 Maximise your IT budget
There's no doubt, upgrading server memory is cheaper than buying new servers. Our world-class DRAM vendors allow you to extend your life and performance of existing infrastructure. Even if you need to replace servers, you can still save by buying new with the least amount of pre-installed memory, then upgrading with quality server RAM.