The 15 Best Cloud Management Software Platforms In 2022
The cloud offers many benefits, including scalability, cost savings, and operational efficiency. But here's the deal. Organizing, monitoring, and controlling a cloud environment can become difficult as workloads, applications, services, and underlying infrastructure grow.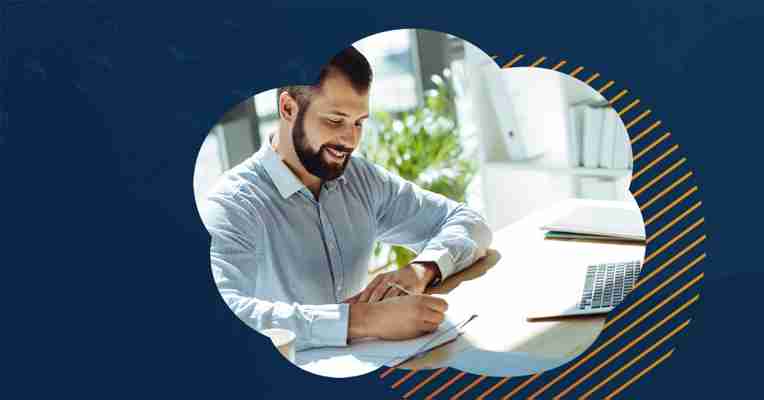 Using cloud management software, businesses can better control and monitor their cloud infrastructure services, resources, and data. The best cloud management platforms also offer multi-cloud, security, and compliance management tools. The result is better business outcomes.
But that's not all there is to cloud management platforms.
What Does Cloud Management Software Do?
Organizations use CPM software to:
Optimally access, provision, and allocate cloud resources.
Build new resources via self-service.
Utilize built-in or custom workflows to automate cloud management tasks efficiently, rapidly, and continuously.
Provide monitoring, reporting, and alerting tools over cloud services, workloads, data, application performance, etc.
Keep track of resource consumption and related costs to prevent overspending in the cloud .
. Scale the environment automatically in response to events or other triggers, ensuring optimal cloud service performance, availability, etc.
Implement cross-platform interoperability.
Sustain real-time and ongoing cloud compliance and governance.
A robust cloud management platform can include many more features, but these capabilities serve as a baseline.
What Are The Best Cloud Management Software Platforms Available Now?
Take a look at these 15 cloud management and governance platforms. Some tools specialize in specific aspects of cloud management, while others are all-in-one solutions.
1. CloudZero - Cloud cost intelligence platform
CloudZero is a cloud cost intelligence platform for AWS, Kubernetes, and Snowflake environments. Unlike basic cloud cost management tools, CloudZero accurately maps cost metrics back to the people, processes, and products that generate the metadata. CloudZero then breaks and reports the telemetry in easy-to-digest and actionable form, such as:
Cost per product feature - See how much you spend on supporting a specific feature so you can price them profitably or determine how to reduce costs.
- See how much you spend on supporting a specific feature so you can price them profitably or determine how to reduce costs. Cost per dev team - Learn how specific teams spend resources and why, so you can optimize their workflows.
- Learn how specific teams spend resources and why, so you can optimize their workflows. Cost per deployment - Measure the cost of launching a particular feature. Keep track of how that affects your costs.
Measure the cost of launching a particular feature. Keep track of how that affects your costs. Cost per project - Track the cost of each engineering project from start to finish. This is helpful for forecasting and allocating resources to similar future projects, as well as pricing your services profitably.
Cost per customer - Identify the cost of supporting each of your customers so you can charge them profitably.
- Identify the cost of supporting each of your customers so you can charge them profitably. Cost per tenant - Find out how much it costs to support each individual tenant in a multi-tenant environment.
Your teams can use this granular cost intelligence to answer questions such as:
If we added 10 customers tomorrow, how much would our costs change?
Do we harness economies of scale?
What are the trade-offs we need to make to improve our costs per unit value?
What is our utilization cost per customer per feature?
How do we optimize each product feature to maximize gross margin?
Which are the most valuable customer segments ‌we should target more effectively?
Are we spending more on AWS because of healthy growth, or because we're overspending?
You can also use CloudZero Budgets to track your Kubernetes, Snowflake, and AWS resource consumption and costs. CloudZero offers more, all of which you can see in action when you schedule a demo here.
If you need a tool to help you monitor and optimize your AWS Reserved Instances (RI) or Savings Plans, ProsperOps can help. And if you need a platform that automatically replaces expensive On-Demand Instances with inexpensive Spot Instances whenever available, check out Xosphere Instances Orchestrator. CloudZero is partnered with both to bring you complete, automated cloud cost optimization.
2. Kubernetes - Container and microservices management platform
Kubernetes (K8s) is an open-source, production-grade, and highly extensible container orchestration platform. Kubernetes can help ease deploying and managing containerized applications and microservices anywhere; on-premises, public, private, or hybrid cloud.
K8s is renowned for its‌ web interface, flexible nature, and self-healing capabilities. The container orchestration platform also automates rollbacks and rollouts, batch execution, and load balancing. Meaning, Kubernetes is ideal for managing distributed systems at a massive scale.
See our comparison of Kubernetes and Docker here: "Kubernetes Vs. Docker (Vs. OpenShift): The Ultimate Comparison". To improve container management, see these 15 container monitoring tools and Kubernetes alternatives. You can also learn how to improve Kubernetes cost optimization in three steps here.
3. Morpheus - Self-service hybrid cloud management and automation platform
Morpheus is an agnostic cloud management platform with orchestration and cloud application management capabilities. It lets you build a private cloud, manage a public cloud, consolidate hybrid cloud workloads, and streamline Kubernetes management.
Morpheus Data also supports robust cloud governance, which includes authentication and access control as well as security posture management. Together, these features and others make Morpheus an ideal tool for managing virtual machines, container-based stacks, and the entire application development lifecycle.
4. Apache CloudStack - Open-source cloud management platform for small and medium businesses
CloudStack makes it easier to build, deploy, and manage infrastructure cloud services. As an Infrastructure-as-Service provider, CloudStack enables you to create a private or public compute cloud using a variety of computing resources, including network and storage services.
CloudStack's robust features include resource provisioning using a graphical interface, cloud configuration automation, massive infrastructure scaling, uncomplicated API, and support for seven hypervisors and hypervisor technologies.
Yet, for an even more extensible, open-source cloud management platform for enterprises, you can check out Openstack.
5. Terraform - Infrastructure-as-code software for managing multiple cloud services
Terraform enables teams of all sizes to provision, change, and version cloud resources automatically on any infrastructure. It can do this on-demand or automatically in response to an event. With the open-source version, you can manage your cloud stack however you like.
With Terraform Cloud, your small team has access to a hosted service that enables them to run Terraform in a stable environment, link it to version control, share variables, and store remote state securely. Paid versions support larger teams.
Terraform Enterprise is a self-hosted version of Terraform. It offers a private instance for deploying all the advanced features of Terraform Cloud Business. Among those capabilities are running multiple concurrent runs, using SSO to manage user access, and building infrastructure in private environments.
6. TotalCloud - Workflow-based cloud management software
Qualy's TotalCloud enables you to take advantage of complete customization for automating your cloud management, no matter how simple or complex your needs may be. With TotalCloud, you can create custom automation bots and workflows for cloud management without coding.
TotalCloud is also available for resource scheduling, performance monitoring, auto-remediation, and inventory management. With its multi-region and multi-account management capabilities, you can use it across accounts and geographical locations at the same time. The cloud management software supports AWS, VMware, Azure, and private clouds.
7. Cloud Orchestrator by IBM - Policy-based cloud management software
IBM's Cloud Orchestrator facilitates the configuration, deployment, and provisioning of cloud services and integrates service management. Cloud Orchestrator also helps monitor, control, and back up your cloud environment quickly and securely.
As you upgrade your Cloud Orchestrator version, you can get more advanced capabilities such as multicloud management and a customizable self-service console. In addition, if you use or plan on using Turbonomic, the enterprise-grade application resource management platform, this would be a natural choice, considering IBM owns Turbonomic.
8. RedHat Cloud Suite - RedHat's All-in-one cloud management tools
The RedHat Cloud Suite provides a single management framework for its container-based application development platform, built on a highly scalable cloud infrastructure. It helps accelerate cloud-based services for private cloud and app development.
Meanwhile, it leverages OpenStack's public cloud-like services to improve control. CloudForm marries the application development and infrastructure administration while Satelite helps with life cycle management. This makes Red Hat a powerful platform for organizations of all sizes looking to deploy cloud infrastructure or cloud-native applications on-premises or in the cloud.
9. AppDynamics - Cloud monitoring and management for on-premises and hybrid clouds
Cisco's AppDynamics is known for its cloud migration and end-to-end application performance monitoring capabilities. However, AppDynamic also offers full-stack management for cloud applications, infrastructure, networks, and security. Your team can also track end-user journeys with it, providing the insights they need to improve customer experience on your platform.
AppDynamics also supports real-time observability of server, database, and infrastructure resources. Because it automatically scales to meet demand, it is also ideal for cloud management use cases for different company sizes.
10. Azure Management Tools - End-to-end Microsoft Azure cloud infrastructure management
Microsoft Azure Cloud is the second most popular cloud service provider today, and it offers several management options. Azure management tools is a full suite of cloud management and governance services that help maintain control over your infrastructure and applications.
You can use the tools on-premises, in Azure Cloud, or in hybrid clouds. More use cases include, monitoring your infrastructure, provisioning resources, updating apps, detecting threats, backing up resources, and automating tasks.
11. CoreStack - Multicloud governance software
CoreStack is a SaaS solution for implementing a well-architected framework in the cloud. With CoreStack, you get infrastructure visibility across AWS, Azure, GCP, and Oracle Cloud. Most of its customers are enterprises looking to improve cloud management tasks such as resource usage tracking, real-time security monitoring, optimization recommendations, access control, and cost management.
CoreStack also supports NIST, ISO, CIS AWS, AWS Well-Architected Framework, CIS Azure, HIPAA, FedRAMP, and PCI DSS standards for continuous cloud compliance.
12. Sematext - On-premise and cloud-native infrastructure monitoring solution
Sematext monitoring makes sense if you manage cloud-native and on-premises workloads, services, and applications. In addition to monitoring and automation, Sematext helps manage any public, private, or hybrid cloud.
The tool evaluates the health of your infrastructure using telemetry (metrics, events, and logs). You can expect continuous observation at the code execution level in real-time. Through more than 100 integrations, Sematext allows seamless integration with most of the tools in your current technology stack. It also offers real-time monitoring for databases, servers, and containers.
13. SolarWinds - Hybrid cloud server monitoring software
Whether you are trying to maximize visibility or control over AWS or Azure instances or VMs, SolarWinds can help. Its Orion Platform retrieves in-depth status, IP address insights, and resource usage across hybrid setups.
SolarWinds' server diagnostics service also works with NetPath's network monitoring tools to manage SAM, NPM, VMAN, and IPAM (AWS Route 53 records and Azure DNS Cloud Zones) needs. SolarWinds also provides cloud management tools for a variety of purposes, including application performance, infrastructure health, database usage, and network performance.
14. LaceWork - All-in-one cloud security platform for companies of all sizes
If you need a specialized cloud security service to manage your security posture, Lacework may be it. It utilizes AI and automation to safeguard medium- and large-scale cloud systems. Lacework correlates various security threats across multiple platforms, including Amazon Web Services, Azure Cloud, and Google Cloud Platform.
Identifying the problem with context enables you to pinpoint critical vulnerabilities or issues so you can prioritize appropriate remediation. Lacework manages security administration for all apps, processes, workloads, services, containers, accounts, virtual machines, and users at the infrastructure level (IaC).
15. Sensu - Free, open-source, and hybrid cloud monitoring platform
Sumo Logic's Sensu is particularly strong at monitoring, but it can also manage infrastructure, servers, virtual machines, networks, and Kubernetes components. You can also monitor and manage cloud services across public, private, and hybrid clouds.
Sensu relies on Redis and RabbitMQ for data storage and messaging, respectively. You can integrate it seamlessly with your favorite notification and messaging services, including Slack, PagerDuty, HipChat, and IRC. With Sensu Go, you get monitoring-as-code capabilities with multicloud, auto-scaling, and real-time orchestration.
Manage Your Cloud Spend With Cloud Cost Intelligence
The majority of cloud cost management tools only collect and report total cloud costs. But knowing how much you spent on AWS last month isn't very useful. You'll find it more useful to break down your cloud bill to identify the cost centers that drive your cloud spending. You can more accurately tell where to cut costs without negatively impacting system performance, team morale, or customer experiences.
Typical cost tools organize costs with tags. That makes it difficult to collect complete and accurate cost data without a near-perfect tagging strategy.
Besides, conventional cost tools do not give engineers sufficient understanding of costs from the outset, which is key to making cost-effective architectural choices.
CloudZero's Cloud Cost Intelligence platform is not your typical cost tool.
Here's why:
Our platform provides full cloud cost optimization for AWS, Kubernetes, and Snowflake environments.
Typical cloud cost tools display totals and averages. With CloudZero, you can look and interact with granular, actionable insights like; cost per customer, cost per feature, cost per project, cost per environment, cost per team, etc. You can use this information to set profitable feature prices, pricing tiers, sustainable customer discounts, accurate project allocations, etc.
CloudZero accurately links cost metrics to the people, products, and processes that produce them. This means you can identify who, what, when, and why your cloud costs are changing, preventing unnecessary spending.
Traditional cost tools place too much emphasis on tags. Instead, CloudZero gathers accurate cost data on tagged, untagged, untaggable, and shared resources across multi-tenant environments. No tagging is required.
Other tools struggle to capture Kubernetes costs, but CloudZero's Kubernetes Cost Analysis provides a complete view of your cost of goods sold (COGS) for containerized infrastructure, all the way down to the pod level.
provides a complete view of your cost of goods sold (COGS) for containerized infrastructure, all the way down to the pod level. With CloudZero's continuous and real-time anomaly detection, you receive alerts about trending costs and abnormal events.
CloudZero also features cloud migration cost management, real-time budget tracking, and a custom pricing model — not based on a percentage of your cloud spend (as other cost tools do).
There's more.
Our Cost Intelligence Team will help you make the most of your cloud investment. These are not your average customer success professionals. Our team has experience helping trailblazer SaaS brands like Remitly, MalwareBytes, Drift, and Validity.
Heard enough, already? and see how CloudZero can manage cloud costs without slowing down innovation, growth, or engineering velocity.
What is cloud management platform?
A cloud management platform is a suite of integrated software tools that an enterprise can use to monitor and control cloud computing resources. While an organization can use a cloud management platform exclusively for a private or public cloud deployment, these toolsets commonly target hybrid and multi-cloud models to help centralize control of various cloud-based infrastructures.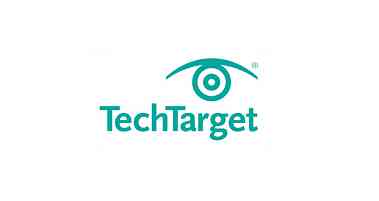 The exact feature set of a cloud management platform varies by vendor. Some offer a broad set of tools, while others target more niche industries or vertical markets. In addition, some vendors deliver cloud management platforms as on-premises applications, while others deliver them as software as a service. In general, cloud management refers to the exercise of administrative control over public, private, hybrid and multi-cloud deployments.
Why You Need an Effective Cloud Management Platform
Cloud technology has become the focus of attention for organizations looking to increase productivity, scale up business goals and maintain cost-efficiency.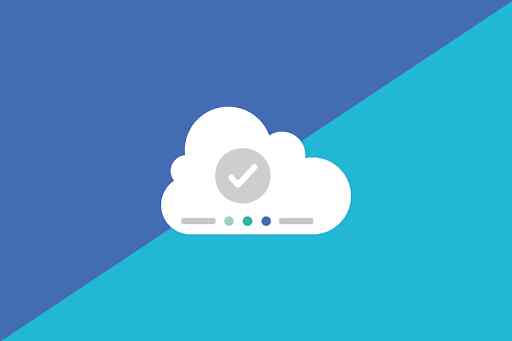 Its regular optimization and security processes help match organizational targets with the added benefits of improved flexibility and accessibility, qualities bound to continue gaining focus in the future or work.
As with any information technology, cloud computing involves the risks of reduced performance, lack of reliability, and environmental unsustainability if proper controls are not set in place. That's where cloud management platforms come in.
What is cloud management?
Cloud management refers to the management of all cloud infrastructure such as hardware, virtualized software, storage components, and networking servers. The control of resources and assets is employed for public, private, and hybrid cloud infrastructures.
Some well-known cloud infrastructures that you may be familiar with include software-as-a-service (SaaS), Infrastructure-as-a-service (IaaS), and Platform-as-a-service (PaaS). Google Drive is another popular favorite that manages your data through cloud storage.
Typically, cloud management consists of:
Cloud migration, automation, and configuration
Internal and external cloud security services
Risk assessment and threat analysis
Monitoring performance through set metrics
Cost management
Cloud management enables self-service measures for improved flexibility where IT specialists can access cloud-based resources, track usage, and allocate resources.
With remote teams entering the new era of the workforce, cloud management services (CMS) can automate workflows, assist with remote desktop software, and secure data with greater compliance.
Cloud management also includes cloud analysis which helps monitor workloads and user experiences. Depending on the size and complexity of business requirements, they can manage cloud services for testing performance, backup options, recovery systems, and monitoring logs.
Why is cloud management important?
Since the last year, most businesses have managed their resources and operations with the cloud through cloud migration. This shift will continue to rise soon, with companies adapting to grow their performance and revenue by automating operations and processes.
Cloud management platforms are an integral part of managing cloud resources and infrastructure. Here's how they help in business operations.
Cloud management is the best approach to adhere to cloud optimization practices. It heavily cuts down on user chargeback and billing costs since it essentially acts as a guide to navigating between different vendor pricing models. Cost efficiency is also maintained by choosing the right size of cloud applications for your business.
One of the significant goals of cloud management is also to improve application performance through relevant tools and cloud architecture by reducing energy consumption.
In a nutshell, CMS allows businesses to gain more control over their public cloud environments while minimizing costs, increasing security, and using expert knowledge to promote user efficiency with little to no human assistance.
How do cloud management platforms help?
A cloud management platform (CMP) or cloud management tool is software that incorporates a collection of features or modules that allow various cloud environments to be controlled. Cloud management platforms are significant because a simple virtualization management console cannot control public, private, and hybrid clouds at once.
To maximize resources and service usage, businesses should adopt cloud management platforms to optimize invested cloud infrastructure.
Key features of cloud management platforms
CMPs are tools that sit above cloud platforms such as IaaS (Infrastructure as a Service), SaaS (Software as a Service), and PaaS (Platform as a Service). They can quickly gather business tools, processes, and technologies, to promote cloud environment management.
Self-service management: Cloud management platforms support managing cloud resources and assets through self-service. This essentially means that organizations can provide resources for themselves without using a predetermined amount. CMPs help decides if the resource allocation is in sync with the cloud environment requirements. Task automation: Organizational productivity depends on reducing challenging tasks and eliminating the chances of duplicity and error to manage tasks efficiently. Cloud management platforms can automate repeatable tasks through different architectures and policies. Reduced cloud costs: Managing expenses of cloud resources and infrastructure is necessary to maintain the financial health of a company. Cloud management platforms are built to monitor resource expenditure to help you track exactly where and how funds are being spent. This dramatically reduces unnecessary operational costs. Easy cloud governance: With the cloud, a single piece of data can be accessible to anyone if there is a lack of constant data checks; Cloud management platforms can simplify this governance through all security levels. They enable an environment that creates and implements required policies and compliances. This provides added control over assets and access.
Better management equals better performance
Managing your cloud services is a great way to manage several infrastructures at once. Using cloud management platforms makes this even simpler by giving you a one-stop-shop for all your operational, financial, storage, and privacy needs for cloud environments.